Does it seem like all of your competition is getting all the business in your area? Well you might have to look into your marketing efforts. If your competition is doing any type of marketing and you are just going off of referrals, that might be your first problem. According to a study done by Chitika (An online advertising network, https://chitika.com) The average amount of traffic to a website by ranking is astonishing.
Again this data is the percentage of traffic to specific position on the first page of Google Organic results. The data of the amount of traffic broken down by what page you are in in Google is even more surprising.
So what does this data tell you? Well if your competition is working to be in the top 3 positions on the first page of Google and you are sitting at the bottom of page 5, your competition is going to get way more traffic to their website which means way more potential clients or customers.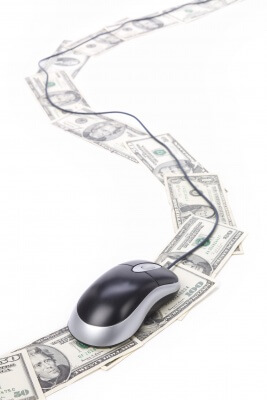 How can you get your business into the 91.5% of traffic range?
First:
How old is your website? If you think your website could use some help take a look at an older post "Is Your Outdated Website Helping Your Competition?"
Second:
Is your site optimized for your products or services. If your website is not properly optimized, you can pull traffic but probably not the right traffic. The goal of optimization is to pull traffic to the site that is your perfect demographic for your business. If you have the perfect demographic coming to your website, you are going to have a higher conversion rate. For more information on optimization take a look at our Search Engine Optimization page.
Third:
Is just optimizing your website enough? PPC (Pay Per Click) is another great opportunity to get right at the top of the Google ranking list. With PPC you can target specific users that fit within your demographic, that may be age, gender, Income, terms searched, previously visited and much more. PPC Basically means that you are Literally Paying Google for a user to click on your add. For more information, visit our PPC page.
Fourth:
Do you have a difficult product or service to explain? Photography and Video is a great way to show potential customers or clients exactly what you have or do? If you have great images or videos showcasing your product to help explain what is looks like and how it works, can be better than written words to some users. You can also have images and videos of your office to help a customer or client feel more comfortable before even visiting your location. For more information and examples please visit our video marketing page.
If you take a look at these 4 different opportunities to better your position on Google, you are more likely to start competing with your competition for those top 3 positions on the first page of Google. If you are looking at these opportunities and data but you are not sure where to start, give us a call. Our professional team can help you come up with a plan to start working your way to the top (720) 549-9222.