Add Your Heading Text Here
More Reviews = More Patients
With the Omni Premier Marketing Dental and Medical Reputation Software you can improve your online reputation and help increase your average number of conversions.
Sign Up For a FREE Consultation Today!
Get Great Reviews On The Industry Specific Sites That Matter Most!
The Ideas review funnel solution is one that gets customers leaving reviews where they count the most: on third-party sites other use to discover, evaluate and compare companies, products or services like yours!
We Guarantee To Improve Your Reviews!
More Reviews = More Patients Period
Local businesses who rank in the top 3 positions on Google Local have an average of 47 Google Reviews.
Stay in the Top Spots on Google
Businesses in positions 7-10 have an average of 38 reviews (only 9 fewer than those taking the top spots).
Over half of consumers will only use a business if it has online reviews and a minimum of four stars awarded on those reviews
According to an oft-cited Harvard Business School study, a one-star increase in review rating correlates to a 5-9% increase in revenue.
A little more than half (53%) of 18-29-year-olds and 47% of 30 to 49-year-olds say they always or almost always read online reviews when buying something for the first time
With This Reputation Software Tool You Can Monitor Your Progress
With Omni Premier you will get monthly reporting calls with specialized account managers
You will have instant access to up-to-date reports of your online reputation
With Omni Premier You Can Broadcast Your Reviews
Automatically post positive reviews on your linked social media accounts
Showcase what your raving patients are saying with a live stream directly on your website
7 in 10 consumers are more likely to use a local business if they see positive reviews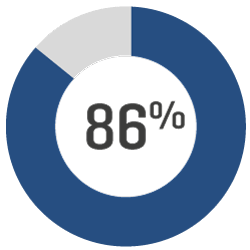 86% of consumers reading reviews for local businesses, including 95% of people ages 18-34, 27% of consumers always read a local businesses online reviews
In 2010 67% of consumers had consulted online reviews for a local business
Call 720 549 9222 Today for a Free Consultation!