Dentistry is a constantly-evolving field. It's important to stay up-to-date on the latestw
advances to provide the best care for your patients. That's why we've put together this
list of the Top 60 dental practice books that every dentist should read!
Leadership & Management Books
While often overlooked, leadership and management are critical skills for any dentist.  A good leader can help motivate their team, set and achieve goals, and make sound decisions in the practice's best interest. Management books can teach you how to do all of these things and more.
Dental books can be a valuable resource for dentists of all experience levels. They can help you learn new clinical techniques, stay up-to-date on the latest dental research, and improve your management and marketing skills. Plus, they're a great way to network with other professionals and exchange ideas.
Dentistry requires multiple hats. You must handle the clinical aspects of dentistry and the business side. Books can help you wear both hats effectively!
There are always new clinical techniques being developed, and it can be challenging to keep up with all of the latest advancements. Dental technique books can help you learn about new procedures and stay up-to-date with modern practices.
Dentistry is a challenging field for many reasons. But having the right mindset can set the tone for effective change in your practice.  Growth mindset books can help you develop the right attitude and approach to dentistry so that you're constantly growing and learning.
So what are you waiting for? The best dental books for 2022 are waiting for you!
Traction: Get A Grip on Your Business by Gino Wackamn
Breathe: The New Science of a Lost Art by James Nestor
Everything is Marketing by Fred Joyal
Crucial Conversations, Tools for Talking When Stakes Are High by Kerry Patterson, Joseph Grenny, Ron McMillan, Al Switzler
Atomic Habits by James Clear
Brandi Hooker Evans is an experienced team trainer, motivational speaker, and an engaging continuing education provider. Brandi has been a clinical dental hygienist since 2007. She uses her master's degree in health education as well as specialized adult learning tactics to help dentists and their teams achieve their highest potential as professionals. Check out Brandi's picks for the best dental books of 2022 below.
Why Your Marketing is Killing Your Business
They Didn't Teach Us THAT in Dental School
CEO/Founder, Adaptive-Dental Solutions
Angela is a Dental practice business and development coach.  Angela brings over 30 years of hands-on experience while helping doctors and teams reach their full potential.  Angela is also a speaker and educator for dental practices.  Her background as an administrator, expanded function dental assistant, New patient coordinator, office manager, and advanced training with dental management systems is invaluable with the day to day operations in a dental office, with the doctor, and with the team. Check out Angelas' favorites for the best dental books of 2022 below.
The 21 Irrefutable Laws of Leadership
Crucial Conversations, Tools for Talking When Stakes Are High
Author: Kerry Patterson, Joseph Grenny, Ron McMillan, Al Switzler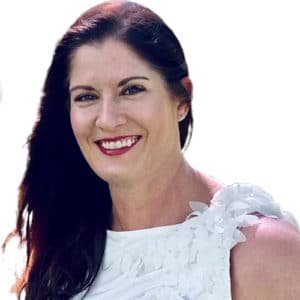 CEO/Founder, Growth Mindset Dental
Kary Helmer, is an oral systemic dental assistant. Working as a dental assistant in a clinical capacity for most of her 20+ year career, Kary has a deep understanding of the challenges being a member of the clinical team presents. She knows what works in a dental practice and what does not.  She has a passion and deep knowledge for wellness, holistic dentistry and oral systemic health and sharing that with everyone she meets. See her top picks for the Best Dental Books below!
Beat the Heart Attack Gene
Author: Bradley Bale, MD and Amy Doneen ARNP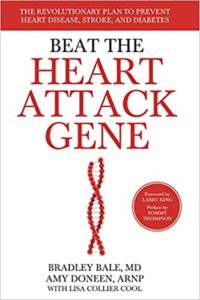 Breath: The New Science of a Lost Art
Olivia Wann, Attorney at Law
Olivia Wann maintains a busy private law practice, The Law Office of Olivia Wann & Associates, PLLC in rural Dover, Tennessee. She founded a national dental compliance consulting in the year 2000, Modern Practice Solutions, LLC. She is an entrepreneur with high energy in promoting not only her business interests but that of others, especially women. See Olivias' top picks for the Best Dental Books below!
Author: Drew Hinrichs and Barbara Stackhouse
CEO/Founder, Julie Parker Practice Success
Julie Parker is a dental practice management consultant and coach with over three decades of dental practice experience including 10 years of successfully owning and managing her own practice. She has developed and refined her systems and strategies to deliver optimal results. She has assisted over 70 practices to achieve success in unifying their dental teams, increasing the standard of patient experience and implementing strategies to increase production, efficiency and a happy, caring working environment. Check out Julies' favorites for the best dental books of 2022 below.
Passionate People Produce
Dr. Bryson LeMone is the CEO and Co-founder of Dentavine. Dentavine is a knowledge management and communication platform for dental practices designed to hold all practice information in a secure way. Dentavine appeals to all different types of dentists in various stages of their careers. It also creates a great central access point where each team member can obtain information if needed in an instant. See Dr. LeMone's Best Dental Books below.
CEO/Founder, The Madow Center
Dr. Richard Madow has been helping dentists reach levels of success they never before imagined. Through inspirational speaking, coaching, new patient programs, and much more, Dr. Madow is recognized as a Key Opinion Leader in the profession. He is also a founder of TBSE (The Best Seminar Ever), one of the most popular dental conferences in history. Check out Dr. Madows' best dental books for 2022. 
Influence - The Psychology of Persuasion
Author: Dr. Robert Cialdini
CEO/Founder, Mommy Dentists in Business
Mommy Dentists in Business was started in June of 2017 by Dr. Grace Yum, while on a business trip with her husband. She noticed how lawyers connected and networked with one another and felt that dentistry was missing that component of camaraderie. The Facebook group was a way to connect dentists from all over the world, especially dentists like herself, moms that are business owners. See Dr. Yums' picks for the Best Dental Books to read in 2022 below.
The Energy Bus: 10 Rules To Fuel Your Life, Work, and Team with Positive Energy
Author: Drew Hinrichs and Barbara Stackhouse
Founder of the nation's largest student and new dentist community, igniteDDS, Dr. David Rice travels the world speaking, writing and connecting today's top young dentists with tomorrow's most successful dental practices. In addition to igniteDDS, Dr. Rice maintains a team-centered, restorative and implant practice in East Amherst, NY. With 25 years of practice in the books, he has completed curriculums at the Spear Center, The Pankey Institute, The Dawson Center and most prolifically, the school of hard knocks.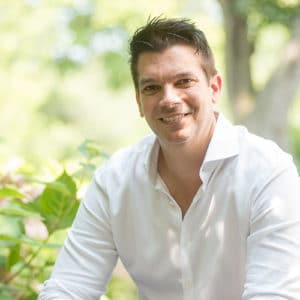 Traction: Get a Grip on Your Business
Who Not How: The Formula to Achieve Bigger Goals Through Accelerating Teamwork
CEO/Founder, Cellerant Consulting
Melissa Turner is the co-founder of the American Mobile Dentistry Alliance and the National Mobile Dentistry Conference. A seasoned dental hygienist with clinical experience from across the country, she is a valued thought leader and influencer, with expertise in teledentistry, mobile dental care delivery, workplace wellness, as well as identifying the dental hygienist as a significant part of the primary care team.
An Introduction to Modern Mobile and Teledentistry: How Technology, Consumer Demand and Prevention Are Shaping the Future of Dentistry
Author: Melissa Turner and Sonya Dunbar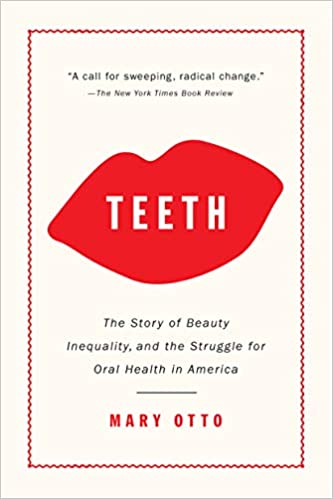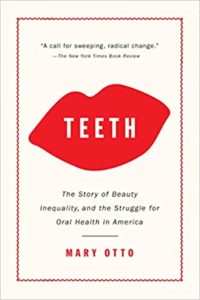 Teeth: The Story of Beauty, Inequality, and the Struggle for Health in America
CEO/Founder, Kevin Speaks Dental
With 16 years in the dental publishing industry, Kevin is the former group editorial director for UBM Medica's dental division, consisting of: Dental Products Report, Modern Dental Assistant, Dental Practice Management, Digital Esthetics, Modern Hygienist, Modern Dental Business, and more. He was named as one of the top five influential voices in the industry on Twitter (@kgh23). Check out his top picks for the best dental books of 2022 below.
Traction: Get A Grip on Your Business
CEO/Founder, White & Associates Practice Consulting
Christian specializes in all areas of practice management. His strong background in the financial services industry gives him a fresh perspective that helps dental practices succeed on the business side. He has consulted many dental clients on "The New Patient Cycle" in dentistry: Discovery, Conversion, Loyalty, and Referral. Christian earned his Bachelor of Arts in Business Administration, specializing in finance, with a minor in Management Information Systems from Augsburg College in Minneapolis, MN.
The Richest Man in Babylon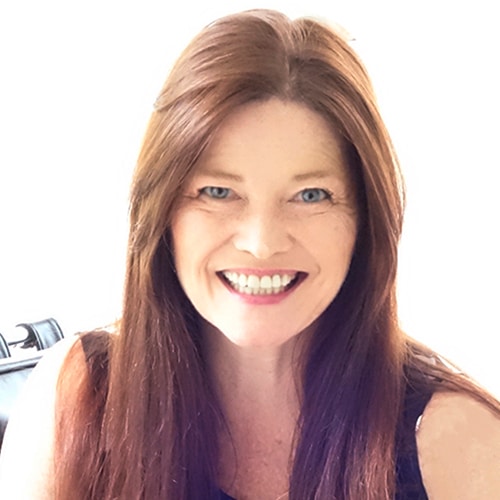 CEO/Founder, The Working Cat
"Laura Nadler is the owner of WorkingCat Marketing, a company that focuses on branding, training, video, and photography services, as well as online course options. In this episode, Laura brings her knowledge and value on the importance of video marketing for your practice. She uncovers why a practice and team must create videos to have on their website but also to be proactive about continually sharing videos on their social media platforms too."
365 Days of Social Posts for Dentistry
CEO/Founder, Tooth Life Studio
Irene Iancu is a practicing dental hygienist with her own dental practice, Toothlife Studio, based in Toronto. Irene is a theoretical and clinical educator at Oxford College, international speaker, as well as a peer and quality assurance mentor contracted by CDHO. Irene is an ongoing item writer for the NDHBE and a regular contributor to Oral Hygiene Magazine. Her biggest passion, working with children and Orthodontists training facial muscles post habit breaking. See Irenes' best dental books of 2022 below.
The First 90 Days: Updated and Expanded: Proven Strategies for Getting Up to Speed Faster and Smarter
Author: Michael D. Watkins
Dentist/Coach/Copywriter/Marketer
"Ginger Bratzel, DDS. Dr. Bratzel is a dentist, coach, and award-winning copywriter and marketer. Furthermore, she is the author of "Secrets To Creating A Prosperous Practice: The Mindset, Business, And People To Get You To Your Dream Practice." In addition to her writing, Dr. Bratzel is known for her "no holds barred and shoot straight from the hip" approach to practice growth and patient attraction." Check out Dr. Bratzels' best dental books below.
This Is Marketing: You Can't Be Seen Until You Learn To See
Ten Lessons for a Post-Pandemic World
Owner/Dentist, North Ridgeville Family Dentistry
Dr. Gupta loves being a dentist, and enjoys coming to work every day and has a passion for his community, often visiting the public school system to teach kids and young adults about taking care of their teeth. He lectures regularly about total health to local groups including Pioneer Ridge at Del Webb, Bendix Commercial Vehicle Systems, American Greetings, and Beckett Gas.
Founder, Dentist, Lightwave Dental
Justin Jory has a strong private equity and investing background. He founded Lightwave by identifying an opportunity to provide the top benefits of a dental group without the drawbacks of traditional corporate dentistry. Prior to launching Lightwave, Justin spent the better part of a decade investing in successful high-growth businesses, including Mercato Partners and at Leucadia National Corporation. Check out his best dental books of 2022 below.
Author: Dan and Chip Heath
CEO/Founder, The Biz of Happiness
Dr. Tarryn MacCarthy started her career in dentistry, before venturing into opening up her own orthodontic practice. She also coaches dentists across the country through her company, The Biz of Happiness, striving to help these doctors find their true happiness not only in dentistry but in their personal lives outside of the chair. Learn more about Dr. MacCarthys' best dental books below.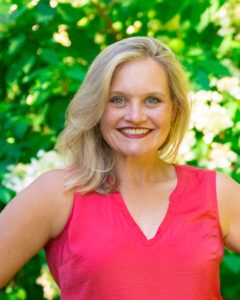 The 15 Invaluable Laws of Growth
Want to expand your knowledge beyond our best dental books list?
Founder/Orthodontist, StraightSmile Solutions®
Amanda Wilson, is an orthodontist, dental consultant, and dental advisor by profession. After 10 years in private practice in the San Francisco Bay Area, Dr. Amanda Wilson created StraightSmile Solutions® as an orthodontic consulting company that directly services dentists, dental specialists, and dental labs and their unique needs. Check out Dr. Wilsons' top pick for the best dental books of 2022 below. 
An Easy Guide To Adding Orthodontics onto Your Dental Practice
Breath: The New Science of a Lost Art
Founder/Owner, LeadWell Network
Holly is the founder and owner of LeadWell Network. She offers coaching and hypnosis services to her clients. In addition, she also provides workshop opportunities and dental practice problems & solutions. Holly helps practices across the country, often helping uncover what may be the problem in the practice. She gets calls from dentists and practice owners, not knowing exactly what is wrong in their practice and can't quite put their finger on it.
Crucial Conversations: Tools for Talking When Stakes Are High
Author: Kerry Patterson, Al Switzler, Joseph Grenny, Ron McMillan
Making Money Is Killing Your Business
Consultant, Next Level Consultants
Michael is an experienced and highly-respected dental practice consultant who has helped over 500 doctors start, buy, and grow their practices for almost a decade. With Next Level Consultants, he hopes to expand his efforts so he can motivate and enable even more doctors to thrive and meet their goals.
Author: David Mead, Peter Docker, and Simon Sinek
The Energy Bus: 10 Rules To Fuel Your Life, Work, and Team with Positive Energy
President, M David MI Inc.
Dr. Allen is the only US-based dentist member of MINT, the Motivational Interviewing Network of Trainers. He has had the privilege of working with a wide variety of dental professionals across the country over the past several years, and has helped champion and teach motivational interviewing, shared decision making, and person-centered care in wide-ranging settings, from national oral health collaboratives to academic institutions to private practice offices.
How We Do Harm: A Doctor Breaks Ranks About Being Sick in America
Author: Otis Brawley and Paul Goldberg
Better: A Surgeon's Notes on Performance
Judy Bendit has been recognized for several years as a "Top Leader in Dental Education" by Dentistry Today and currently holds an Adjunct Faculty position in the Periodontal Department, Temple-Kornberg School of Dentistry. Following her years of practice as a clinical dental hygienist, Judy served as a Professional Sales Representative for manufacturers of dental products for 12 years. She also served as an educational consultant for several dental manufacturers for the past 15 years. See her Best Dental Books top picks.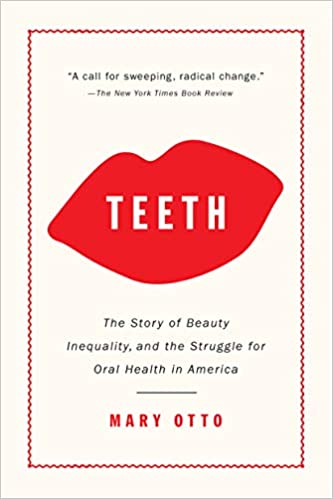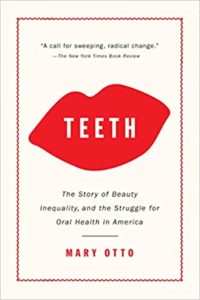 Teeth: The Story of Beauty, Inequality, and the Struggle for Oral Health in America
SMART Oral Health: The Medical Management of Caries
Founder/Speaker, Kevin Speaks Dental
With 16 years in the dental publishing industry, Kevin is the former group editorial director for UBM Medica's dental division, consisting of: Dental Products Report, Modern Dental Assistant, Dental Practice Management, Digital Esthetics, Modern Hygienist, Modern Dental Business, and more. He was named as one of the top five influential voices in the industry on Twitter (@kgh23).
The Dental Mediator, Pine Lake Dental Law and Transitions
Kimberly Harms, DDS is a retired dentist, a transition specialist, dental mediator and conflict management consultant. During her dental career, Dr. Kim's expertise was unmatched. Not only did she run a dental practice with her husband for 30 years, she was a former MN Dental Association President, National Delegate, national dental speaker, ADA Spokesperson and Consumer Advisor.  Now she helps dentists with their practice transitions and conflict management as well as continues to speak across the country.
Why Your Marketing Is Killing Your Business
President/CEO, Accelerate My Practice
Wanting to make a bigger impact on the lives of others, Darren Kaberna decided to start his own business coaching on the best business practices that he has combined with 15 years in the dental industry along with his MBA. Now he is impacting the lives of both doctors and their staff all over the country, not only improving dental practices by helping people achieve their dreams. If you would like to see how, attend a workshop; it will change your life! See his top picks for the Best Dental Books!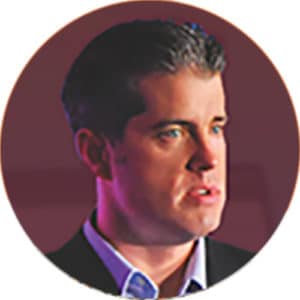 Seven Habits of Highly Effective People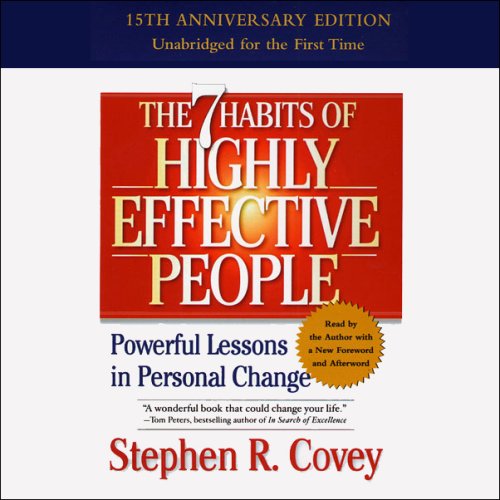 Professional Speaker, DeCo, Dental Education and Consulting
Amber Riley, MS, RDH, FAAFS, FICME,  is a hygienist, forensic dental consultant, and professional dental speaker. Today, Riley discuss Educating Patients on Oral Health. She teaches several continuing education courses and lectures on different areas such as forensic odontology and oral pathology. Amber shares with our audience the importance of planting a seed for someone.
The Soul of America: The Battle for Our Better Angels
Profit Advisor/Founder, More to Life Dental
Since 2005, Barbara Stackhouse has helped over 400 dentists add thousands in revenue to their practice every month and boost profits by 5-10%. A mastery level certified Profit First Professional and Profit Advisor, Barbara is an expert at cutting expenses and increasing profit margins without compromising patient care. Her clients keep more money in their pockets, allowing them to fulfill their dreams for themselves and their families. Barb's extensive background in the dental industry gives her an advantage and deep understanding about the ins and outs of running a profitable, highly successful dental practice.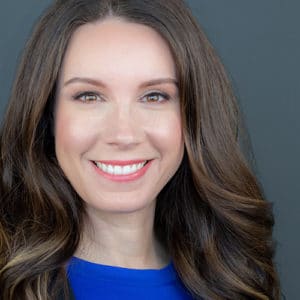 Jessica Nunn is a partner at Skytale Group which provides services for financial advising, consulting, M&A and day-to-day business operations. Jessica has a background in accounting and helping dentists reach their financial goals through strategic planning and preparation. She focuses on the practice's production rates per hour, such as the doctor's, hygiene departments, etc. Jessica and the Skytale Group create a customized and personalized plan for each of their clients to ensure success and improvement.
Dental Consultant/Practice Management, DN Dental Consulting
Danielle has worked as CDA, treatment plan coordinator, receptionist, office manager, and now dental consultant. She has successfully managed all aspects of dental practices including human resources, marketing, KPI's, and treatment presentation, as well as maintained a consistent track record of achieving practice goals and targets in both production, recare management, and new patient flow. With her extensive experience and understanding of the business aspect of dentistry she has taken pride in the success of the practices she has worked with.
Author: Bill and Carolyn Blatchford
Founder/Dental Coach, The Brady Group
As the nationally recognized 'The Rich & Happy Dentist Coach & Case Acceptance Expert', Chris loves helping dentists have or produce large amounts of whatever it is they want—in dentistry and in life. Being 'rich' is not just about income. Whether it's personal happiness, more time off to do what's most important—family, golf, travel, etc.—wealth or less stress at the office.
Never Split the Difference: Negotiating As If Your Life Depended On It
Author: Christopher Voss and Tahl Raz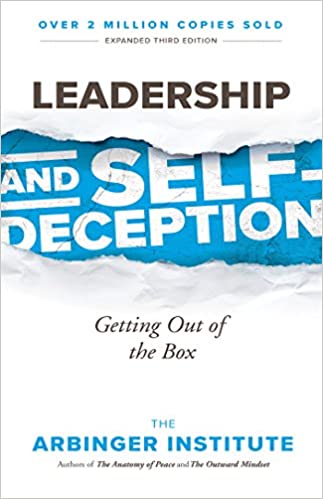 Leadership and Self-Deception
Author: Arbinger Institute
Founder/Professional Speaker, Cutting Edge Concepts
Karen Davis is a gifted speaker passionate about sharing with her audiences the skills necessary to communicate effectively with patients. Her diverse background as a clinician, consultant, team builder and speaker enable her to identify with challenges facing Dentistry today. Karen Davis offers innovative, creative solutions that are vital to success in today's world. Her passion for practicing on the Cutting Edge of the profession and providing comprehensive patient services is limitless – making her an audience, organization and event planner favorite. Check out her best dental books of 2022 below.
What If??: A Story of Intrigue and Pandemic
Dental Speaker/Dental Consultant, The Fulfillment Coach
Dr. Robert M. Maguire is a dentist, proven leader, coach, consultant, and communication expert who offers consulting services to dentists and their teams around the country. With over 30 years of experience in his very successful solo fee-for-service private practice, in combination with his communication training, Dr. Maguire understands that practice success involves a mix of technical, managerial, and communication excellence. He calls it "The Hands, The Head, and The Heart Philosophy."
The 7 Habits of Highly Effective People
Business Coach, Extreme Business with Coach Barrow
Chris Barrow is a business coach for Extreme Business with Coach Barrow, a company designed to provide dental business training for dentists and their teams. Chris has an immense amount of experience in the dental industry, making himself an expert in helping practices with a variety of problems. He is an expert when it comes to Dental Business Coaching.
The Five Dysfunctions of a Team
Keynote Presenter/Coach/Teacher, The Crew Process
Andre Shirdan is a keynote dental speaker as well as the founder of his company The Crew Process. His business model revolves around the four P's of philosophy, people, process, and profitability. This helps create an effective experience for each practice he coaches. Many times practices are not prepared or they are putting in the wrong information which can put a damper and slow down the practice. He talks through ways to help resolve this issue.
Who Moved My Cheese?: An A-Mazing Way To Deal with Change in Your Work and in Your Life
Creating Magic: 10 Common Sense Leadership Strategies from a Life at Disney
Owner/Founder, Clear Coaching
Allison is the owner and founder of Clear Coaching, a professional dental coaching and consulting company geared toward leadership training. In this episode, she talks about training your team on accountability and responsibility.  Allison also offers Clear Aligner services including leadership training with in-depth lessons and modules to help your practice improve and grow. See her top choices for the Best Dental Books of 2022.
Chief Clinical Officer, Pearl
Dr. Kyle Stanley is the Chief Clinical Officer at Pearl. Pearl is a company that focuses on using artificial intelligence solutions for patients and their dentists. He also is a practicing dentist at a private practice in Beverly Hills, CA. He is a firm believer in how AI can help the future in dentistry and create impactful changes in the industry. Kyle informs our audience on how AI can massively change dentistry financially.
Breath: The New Science of a Lost Art
Founder, Growth Mindset Dental
Shira is a certified biological dental hygienist, and has a foundation in oral systemic health. Shira has successfully completed the Bale-Doneen Preceptorship, broadening her understanding of root causes and their relationship to cardiovascular disease.  Shira is a member of  both the International Academy of Biological Dentistry and the American Academy of Oral Systemic Health. Shira is passionate about conveying the bilateral relationship between your mouth and body, origins of inflammation, the role your gums and teeth play in disease, and practicing holistically.
Breath: The New Science of a Lost Art
Dental Broker, CTC Associates
Marie Chatterley, has been assisting doctors of all specialties in the dental industry since 2003. Her expertise is in practice transitions including; practice start-ups, practice sales, partnerships, associateships, team building, marketing, and practice management.  Mrs. Chatterley is the former President of the National Association of Practice Brokers and a member of the International Business Brokers Association.
Leadership and Self Deception
Author: Arbinger Institute
Getting to Yes: Negotiating Agreement without Giving In
Author: Roger Fisher, William Ury, and Bruce Patton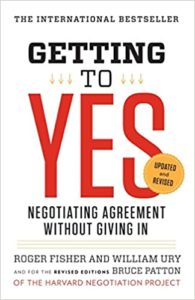 Owner/Founder, The Crabtree Group
Sean Crabtree began his career in what today is one of the largest telecommunications networks in the world while it was in its start-up phase. Here he worked closely with small businesses in nearly every arena, and discovered first-hand the major difficulties dentists face. Sean founded The Crabtree Group and for well over two decades he has worked closely with hundreds of dentists and dental teams all across the United States, Western Canada and the Caribbean.  See Mr. Crabtrees' top choice for the Best Dental Books of 2022.
Author: Jocko Willink and Leif Babin
Your Dental Website Marketing Experts